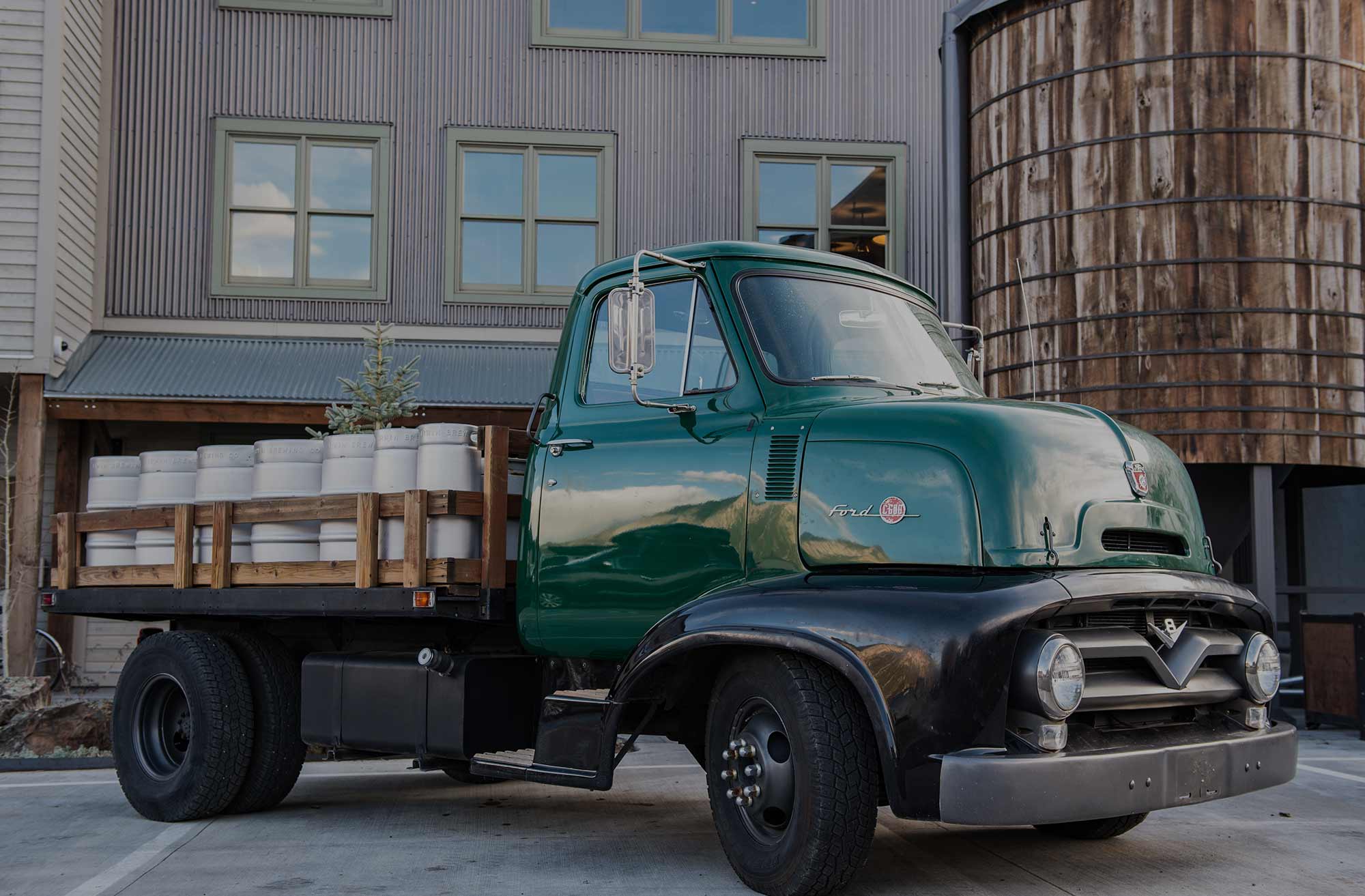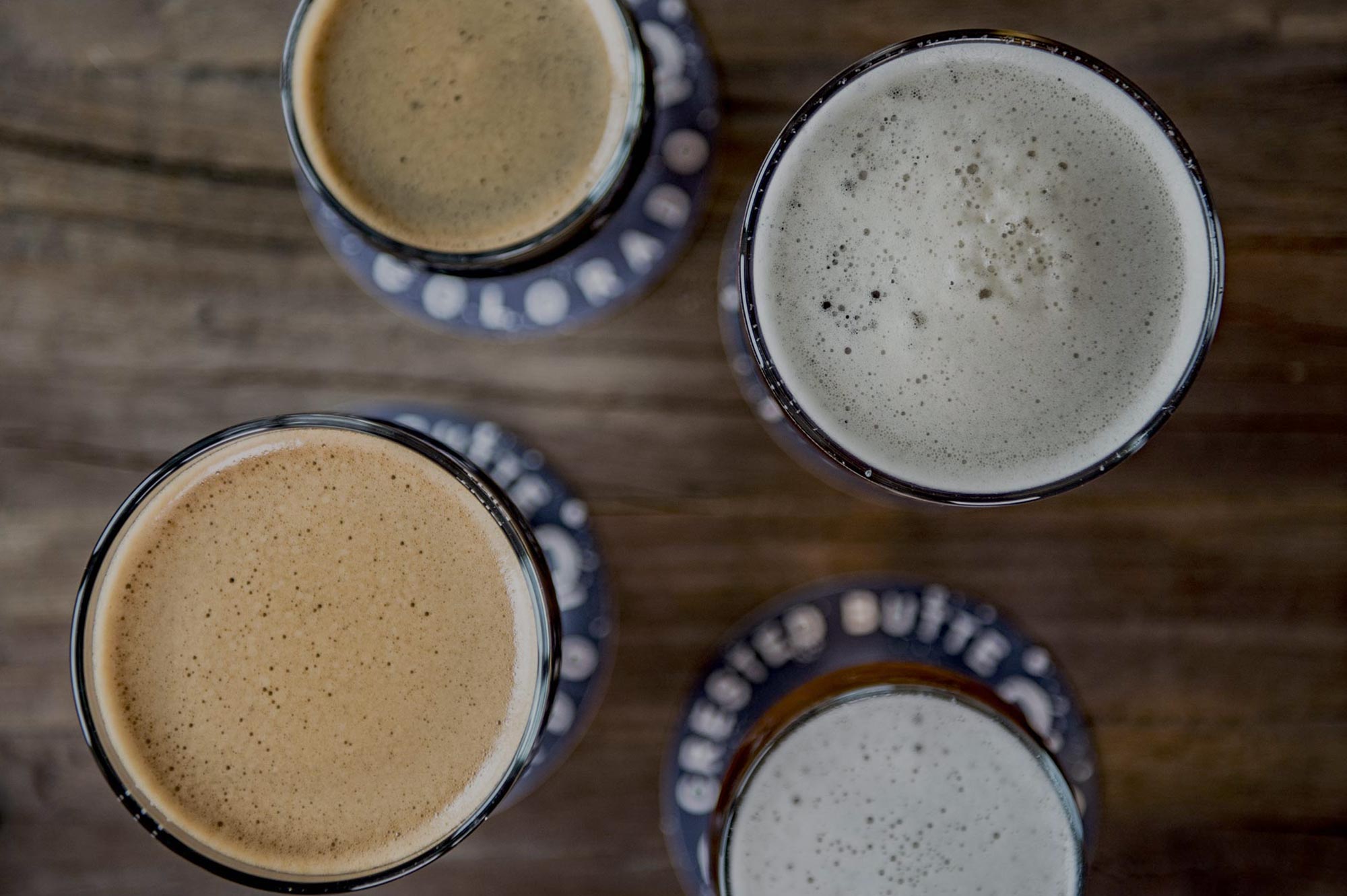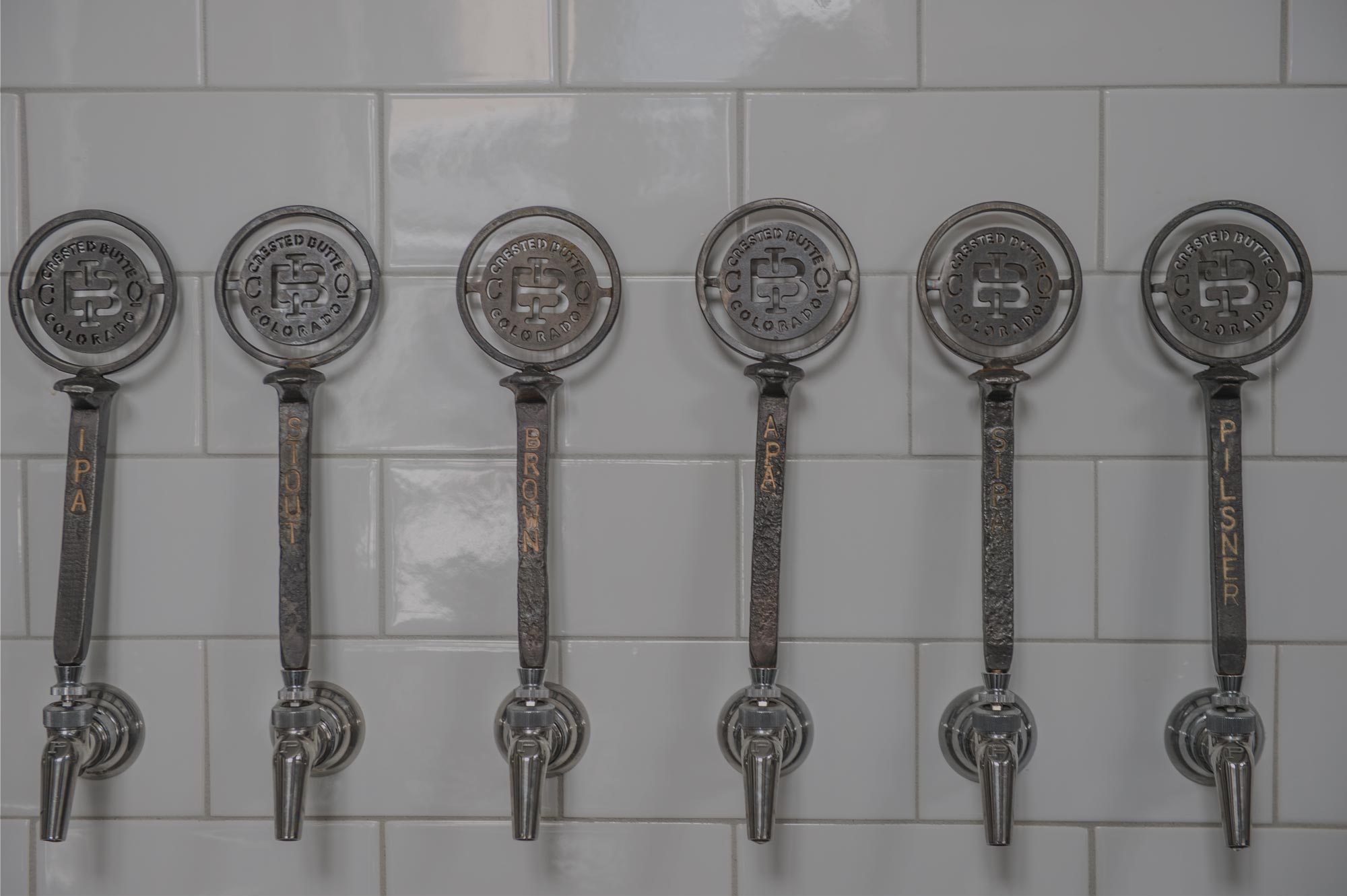 Dreamed up in a snowcat and brought to fruition in Colorado's last great ski town. At Irwin Brewing Co, we craft a wide selection of award-winning ales and lagers at 8,888 feet in Crested Butte, CO.
We have been harvesting the sun, turning snowmelt into beer, and fueling outdoor adventures since 2017. Be it après ski, post-climb, or simply sitting around the campfire, our beer pairs best with good friends and adventure in exceptionally beautiful and truly wild places.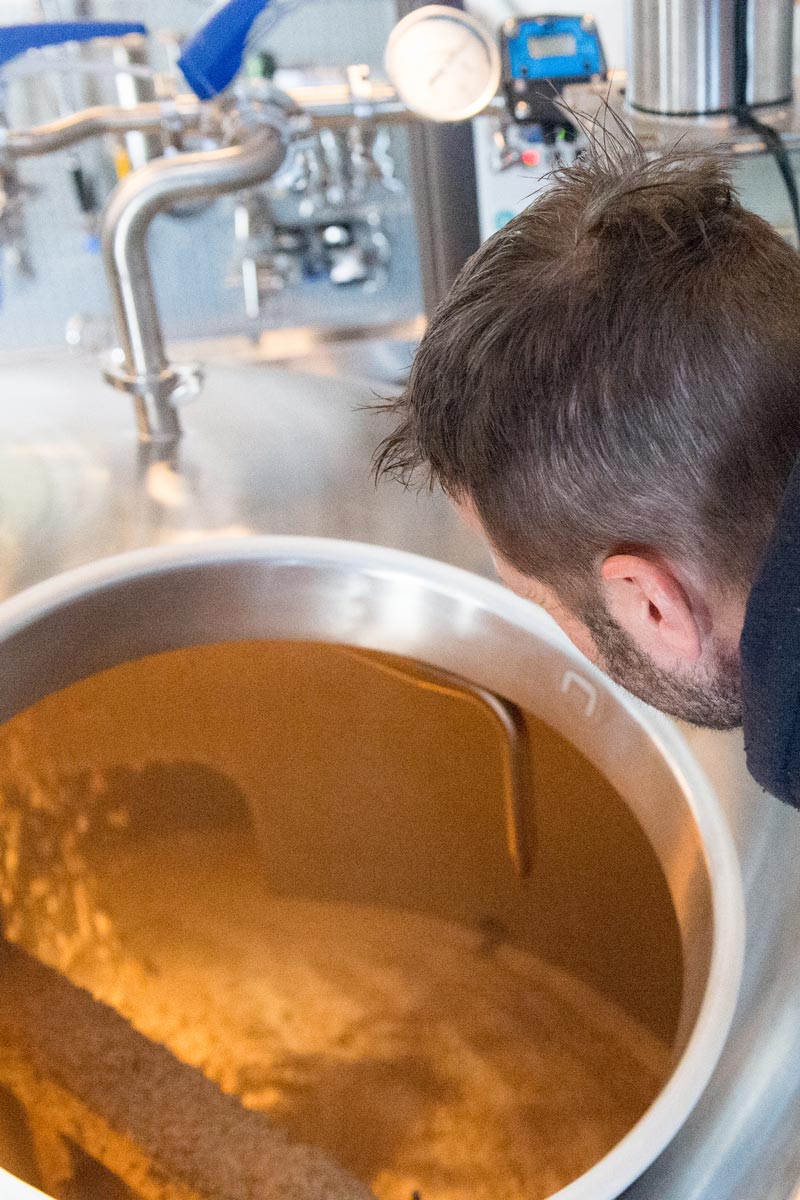 A light-bodied, crisp, and refreshing lager with delicious floral and herbal hop flavor and aroma. Slight honey and toasted cracker notes on the palate create an incredibly subtle and balanced lager.

MALTS: 2-Row, Carafoam

HOPS: German Magnum, Sterling, Mt. Hood

A blonde, light-bodied lager with a clean and crisp finish. Distinctive corn notes leave a cracker feel. Overall a thirst-quenching and wonderfully drinkable beer.

MALTS: 2-Row, Vienna, Flaked Maize, Carafoam

HOPS: Mt. Hood, Tettnanger, Magnum

Amber's Lager

An Amber-colored lager with delicate yet flavorful malty backbone filled with toasted bread and caramelized sugar undertones. Crisp, easy-drinking beer that pairs incredibly well with high-alpine sunsets!

MALTS: 2-Row, Vienna, Munich, Biscuit, Caramel 70, Carafoam

HOPS: Magnum, Sterling, Tradition

A refreshing, hoppy ale with a mild toasty and caramel malt backbone. Moderate hop flavor & aroma featuring pine, grapefruit, apricot, & tangerine.

MALTS: 2-Row, Caramel 30 and 70, Vienna, Carafoam

HOPS: Nugget, Simcoe, Amarillo, Cascade, Citra

A refreshing, medium-bodied, copper-colored ale. Herbal and citrus/ orange blossom aromas yield to flavors of resinous pine and grassy/floral hop bitterness. This is all balanced by a light caramel sweetness and dry finish.

MALTS: 2-Row, Light Munich, Caramel 30, Carafoam

HOPS: Columbus, Simcoe, Centennial, Cascade, Citra, Mosaic

Deep copper-colored and hop-forward ale with aromas of sweet honey and wildflowers. On the palate, this beer expresses a firm bitterness with flavors of sticky pine, lightly toasted pumpernickel bread, and a delicious and bitter Bergamot orange finish.

MALTS: 2-Row, Cara Red, CaraMunich, Honey, Special B, Dark Crystal

HOPS: Chinook, Nugget, El Dorado, Centennial, Mosaic

Hop-saturated IPA brewed to accentuate tropical fruit flavors of mango, passionfruit, and papaya as well as lime, grapefruit, orange and subtle notes of pine. Soft, rounded, and less bitter on the palate than a traditional IPA.

MALTS: 2-Row, Wheat, Flaked Oats, Flaked Barley, Honey, Carafoam

HOPS: Citra, Mosaic, Idaho 7

Hop-forward yet incredibly well-balanced Double IPA showcasing an abundance of citrus and tropical fruit noted and pine undertones. Smooth and light malt character balances the moderate bitterness creating a dry and delicate finish.

MALTS: 2-Row, Caramel 75, Honey, Biscuit, Carafoam

HOPS: Amarillo, Azacca, Centennial, CTZ, Magnum, Nugget, Simcoe

A malty, brown caramel-centric British ale with roasted "porter" characteristics. Sweet malt aroma and flavor with rich toffee, nutty, and milk chocolate notes.

MALTS: 2-Row, Biscuit, Chocolate, Caramel 70, Honey, Special B

HOPS: Nugget, Willamette

Dark, full-bodied, rich and roasty oatmeal stout with a round and silky texture. A local favorite for sipping after laps in the legendary Spellbound Bowl.

MALTS: 2-Row, Munich, Chocolate, Naked Oats, Caramel 70 and 110, Carafoam, Black Malt & Roasted Barley

HOPS: Hops: Nugget, Willamette, Cascade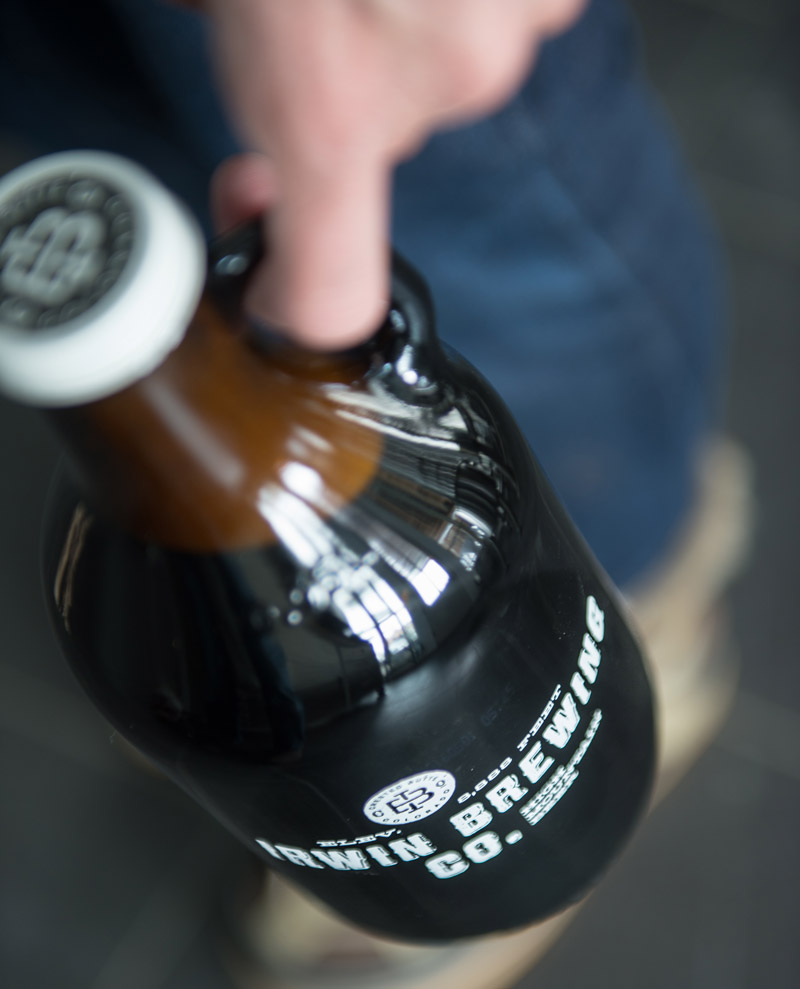 Hours Open
Friday & Saturday 3-6pm
Offerings
32 & 64oz. Growler Fills
1/6 & 1/2 Barrel Kegs for Events, Weddings, and Parties
Event: All in for the Arts
Since the Crested Butte Arts Festival will not be able to have their traditional in person event they will be hosting an online silent art auction event, All in for the Arts, happening July 31-August 9, 2020!The best part of the event is they are planning to give 80% of the money raised from the sale of each piece BACK to the artist! Check out more on their website HERE!
Best German-Style Maerzen
Amber's Lager
Great American Beer Festival®
2020
Best Brewery
Keystone Bluegrass & Beer Festival
2017
Best Stout
Crested Butte Chili Beer Festival
2017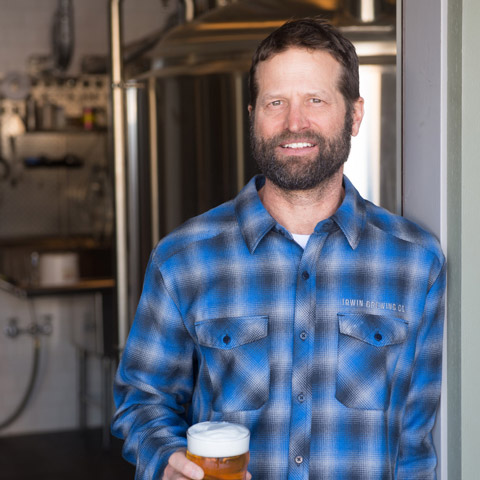 Dave Nornes
Head Brewer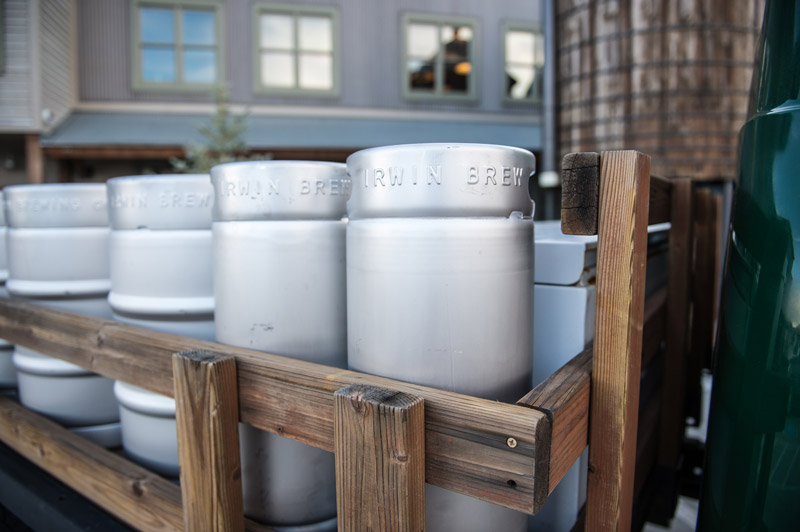 326 Belleview Ave
Crested Butte, CO 81224