Dreamed up in a snow cat and brought to fruition at 8,888 feet, Irwin Brewing Company crafts award-winning ales and lagers in Crested Butte, Colorado. We have been turning snow melt into beer and celebrating outdoor adventures in Colorado's last great ski town since 2017.
We honor Crested Butte's high mountain heritage by combining pristine water and the finest ingredients with the traditions and techniques of classic craft beer making.
We value our customers' trust to provide fresh, drinkable beer. We have collaborated to create a simple process for ordering, delivery and billing.
If you would like to carry our beer at your establishment, please email us at [email protected].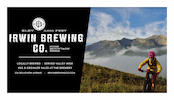 Purchase an Irwin Brewing e-gift card
Best Brewery
Keystone Bluegrass & Beer Festival
2017
Best German-Style Maerzen Amber's Lager
Great American Beer Festival®
2020
Best Stout
Crested Butte Chili Beer Festival
2017
Best Beer
Crested Butte Chili Beer Festival
2020
A blonde, light-bodied lager with a clean and crisp finish. Distinctive corn notes leave a cracker feel. Overall a thirst-quenching and wonderfully drinkable beer.

MALTS: 2-Row, Vienna, Flaked Maize, Carafoam

HOPS: Tettnanger, Mt. Hood, Magnum

A lighter-bodied American-style Pilsner offering a flowery, herbal flavor and aroma, with a honey-toasted cracker quality and mildly spicy hop bitterness.

MALTS: 2-Row, Pilsner, Dextrine

HOPS: German Magnum, Sterling, Mount Hood

Amber's Lager

A light bodied, crisp and refreshing lager with delicious floral and herbal hop attributes. Slight honey and toasted cracker notes create an incredibly subtle and balanced lager.

MALTS: 2-Row, Vienna, Munich, Biscuit, Caramel 70, Carafoam

HOPS: Magnum, Sterling, Tradition

A refreshing, medium bodied, copper colored ale. Herbal and citrus orange blossom aromas yield to flavors of resinous pine and grassy floral hop bitterness. This is all balanced by a light caramel sweetness and dry finish.

MALTS: 2-Row, Light Munich, Caramel 30, Carafoam

HOPS: Columbus, Simcoe, Centennial, Cascade, Citra, Mosaic

A hop saturated IPA brewed to accentuate tropical fruit flavors of mango, passionfruit, and papaya as well as lime, grapefruit, orange and subtle notes of pine. Soft, rounded, and less bitter on the palate than a traditional IPA.

MALTS: 2-Row, Wheat, Flaked Oats, Flaked Barley, Honey, Carafoam

HOPS: Citra, Mosaic, Idaho 7

A pale ale brewed with oats and generous dry hopping. It is 5.2% and is incredibly drinkable. Double Dry hopped with Nugget, Amarillio, and Azacca hops.

MALTS: 2 Row, Wheat, Rolled Oats. Flaked Wheat, Barley Flakes, Light Munich

HOPS: Nugget, Amarillo, Azacca

A plethora of roasted chocolate and Munich malts combined with a generous portion of oats creates a rich beer with a silky texture. Perfect for crisp nights and warm fires.

MALTS: 2 Row, Munich, Chocolate, Naked Oats, Caramel 70 & 110, Carafoam, Black Malt, Roasted Barley

HOPS: Nugget, Willamette, Cascade

Small Batch
A blonde and light bodied lager with a clean crisp finish. Distinct corn notes leave a cracker feel. Fresh lime and a triple chili blend give this beer some heat!

MALTS: 2 Row, Vienna, Flaked Maize, Carafoam

HOPS: Tettnanger, Mt. Hood, Magnum
Irwin Brewing Co. was incredibly humbled to join with legendary San Francisco psychedelic poster artist, Wes Wilson, to create our label. Based on his classic 1966 poster entitled "The Sound," commemorating a Jefferson Airplane and Muddy Waters concert, Wilson revised his landmark illustration to capture the importance of music to the DNA of Irwin Brewing Company and our tap room at Public House. Wes passed away in January 2020.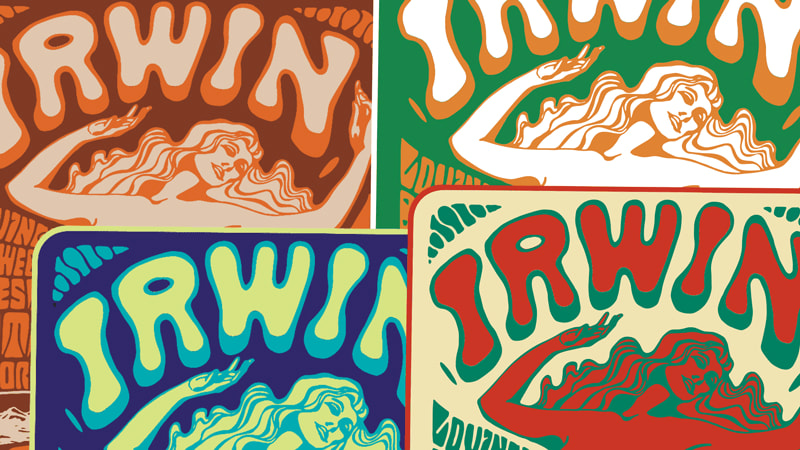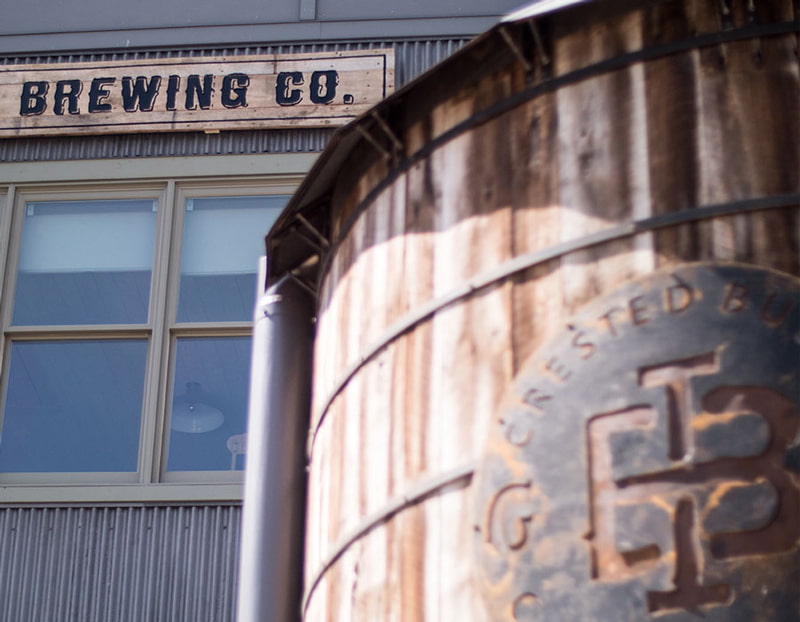 Brewery
326 Belleview Avenue
Crested Butte, CO 81224
(4th & Belleview)
Hours Open
Friday & Saturday 1-6pm
(or whenever you see the Open flag out come on in!)
Offerings
Canned beer to go

Growler Fills — bring your own, or get your Irwin Brewing Company growler
Sixtel, or half barrels for fresh draft beer at home
Merchandise, hats, shirts, coasters, etc.
Ask about renting the beer truck for your next event!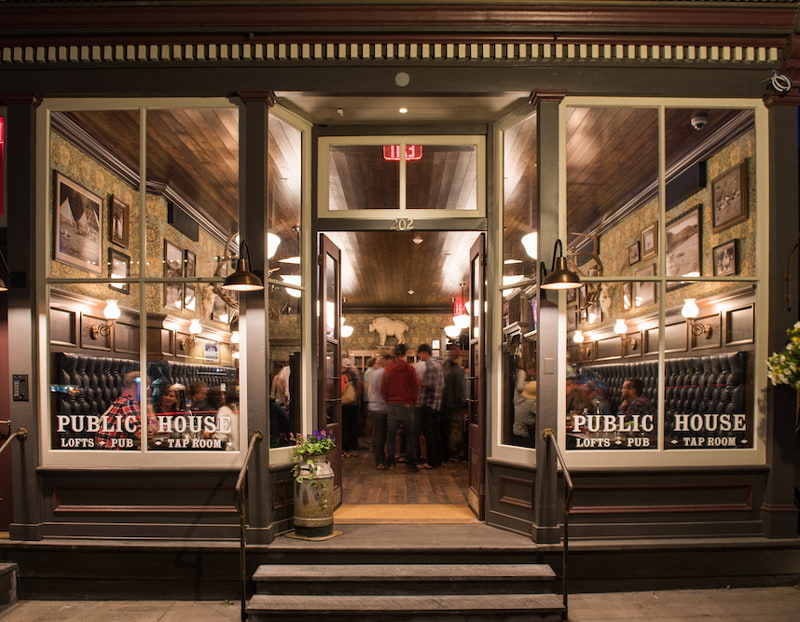 by Irwin Brewing Company
202 Elk Avenue
Crested Butte, CO 81224
(2nd and Elk)
We're tapped out but stay tuned when festivals resume.
Want the Irwin Brewing Co. truck at your next event?
Contact us to book and select up to five draft beers on tap.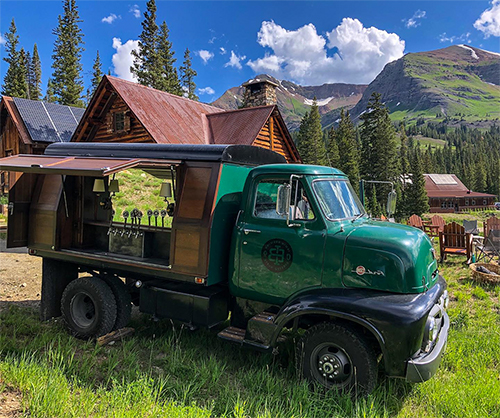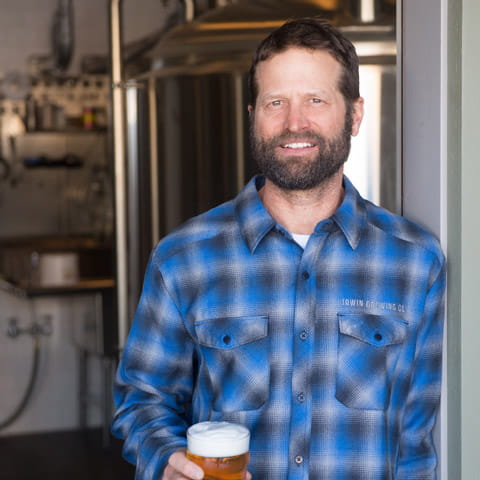 Dave Nornes
Head Brewer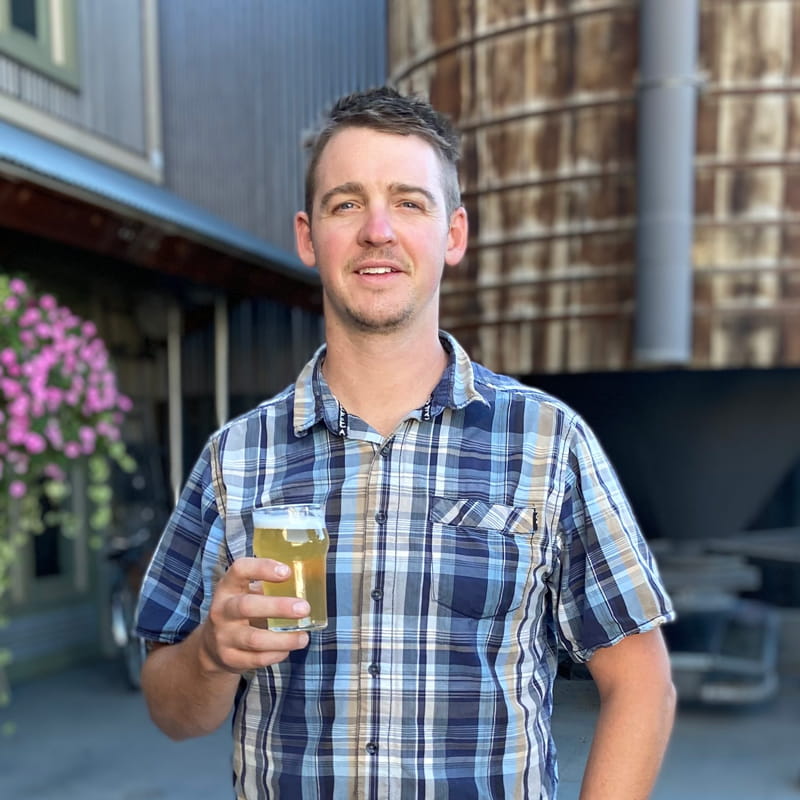 Sean Feese
Operations Manager